Congratulations!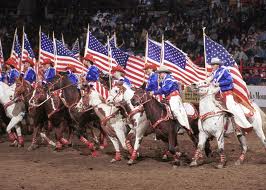 Westernaires is a mounted precision drill organization comprised in Colorado, providing since 1949 training to youth in western riding, precision drills, and horse care. Through training in western riding, precision drills and horse care, youth develop qualities such as self discipline, a respect for teamwork, responsibility, and community pride for western heritage.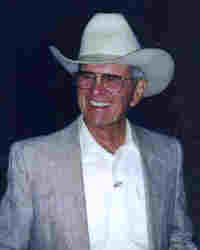 Florida rancher Pete Clemons is a former rodeo star who, for over 50 years, has been the owner / operator of the Okeechobee Livestock Market, Florida's premier cattle market. Clemons has served as chairman of the Florida Beef Council and, at 81, still lives life in the saddle.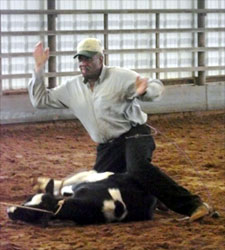 Cleo Hearn founded Cowboys of Color Rodeo in 1975 to highlight the cultural diversity of African American, Native American, and Hispanic rodeo cowboys and cowgirls. Cultural elements abound at Cowboys of Color rodeos, such as an Hispanic female drill team riding sidesaddle, and tuxedoed riders strutting Tennessee Walking horses to BB King music. The organization engages young people through performances and stories about Mexican charros, Indian traditions, and Buffalo soldiers. Hearn was the first African American to attend college on a rodeo scholarship, and in 1970, was the first African American to win the calf-roping event at a major rodeo.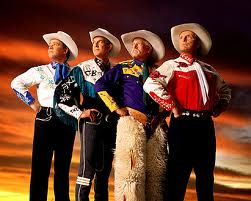 Two-time Grammy winners Riders in the Sky have been entertaining for over 30 years. As beloved members of the Grand Ole Opry they even brought western music to the White House.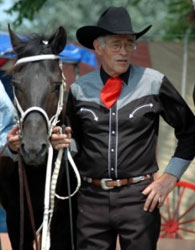 As a Scottish orphan, Tom Bishop Sr.'s father arrived in Canada with dreams of the frontier, and as a city boy with no skills, he nearly starved homesteading Canadian winters in a sod dugout hut. But when he saw Buffalo Bill's Wild West Show, he knew he had to be involved, so he began putting on his own Wild West shows at local fairs. Tom Bishop Sr. has continued his father's traditions and has taken his own shows to the next level. A horse coordinator an stuntman for TV and film, Tom has also preserved over 50 wagons and carriages.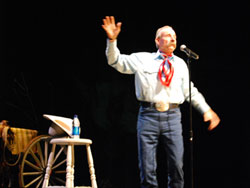 Nevada's National Cowboy Poetry Gathering features contemporary and traditional arts arising from lives lived caring for land and livestock. Showcasing the finest cowboy poetry and western music, it also includes workshops in arts such as rawhide braiding and saddle making. During the gathering, Elko overflows with cowboys and cowgirls, poets, musicians, artisans, and all stragglers. A U.S. Senate resolution recognized the cultural value of this art form and the event responsible for its renaissance, by naming the Elko Gathering the "National" Cowboy Poetry Gathering.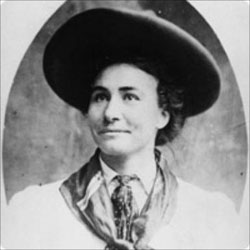 California rancher, Bertha Kaepernik Blancett has been inducted into both the National Cowboy Hall of Fame and the National Cowgirl Hall of Fame. She became an expert horsewoman and was such a force in early rodeos that in 1914 was within 4 points of the Pendleton Round-Up's "All Around Cowboy" title. It has been "There wasn't a horse she could not nor would not ride."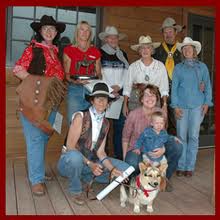 Dubois Main Street promotes and preserves the unique cultural and western heritage of Dubois, Wyoming with their annual 3-day National Day of the Cowboy event. Events include horse clinics, a cowboy parade, family activities, equine theater, rodeo, a presentation about early women in rodeo, mutton busting for young cowboys and cowgirls, cowboy storytelling, lessons and demonstrations in western crafts, an art gallery walk, a barbeque, country dancing, concerts, and a western costume contest.

The Cowboy Keeper awards are presented by the National Day of the Cowboy.